Collect and transfer service between Australia and Malaysia
Based on our 3PL warehousing business, we provide a service for customers to collect goods from the warehouse and arrange shipment to Malaysia.The process is simple and convenient, and the experience is strong.
Ark Express Australia - Malaysia transshipment, you can mail the package to our Australian warehouse, through us can mail your package to Malaysia.
Add below the transfer WeChat, contact professional business personnel.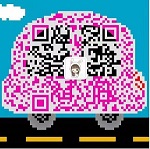 Send the package to the warehouse and wait patiently for the package to enter the warehouse.
Check the package information with our sales staff and wait for delivery.